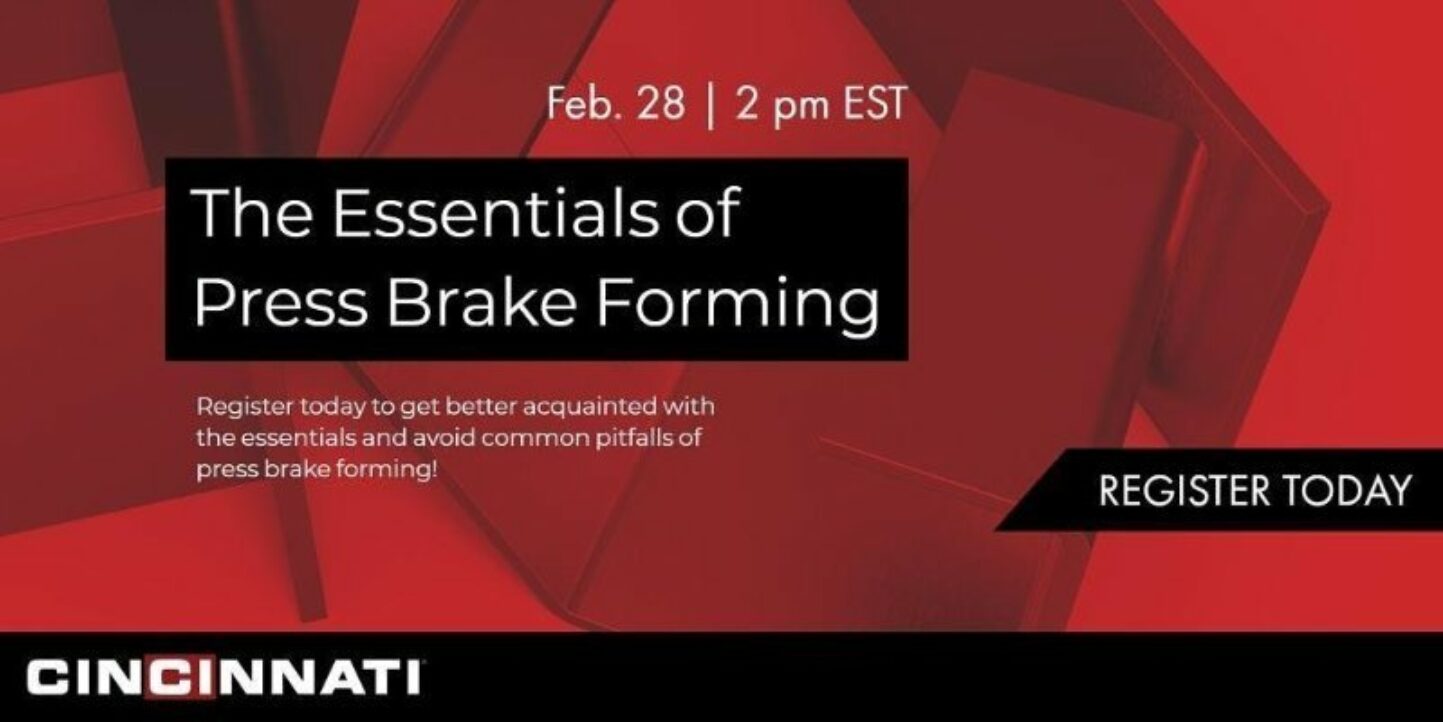 Are you getting the most out of your press brake? Get acquainted with the fundamentals and avoid common pitfalls in our popular Essentials of Forming Fundaments Webinar on Thursday, February 28th at 2pm EST. Register today!
Do you know what the k-factor is or why it's important to your bend accuracy?
If not, then we have the perfect webinar for you. Whether you are pro or new to metal forming, this webinar will provide you with a review of the essentials as well as some hidden secrets to increase your bend accuracy.
A taste of what you will be learning includes:
How to select the correct press brake tooling: vee die opening and upper die radius
How to estimate tonnages to reduce tool and machine wear
How to specify and achieve appropriate inside bend radii to avoid flange length and blank error
and of course, what is the k-factor.