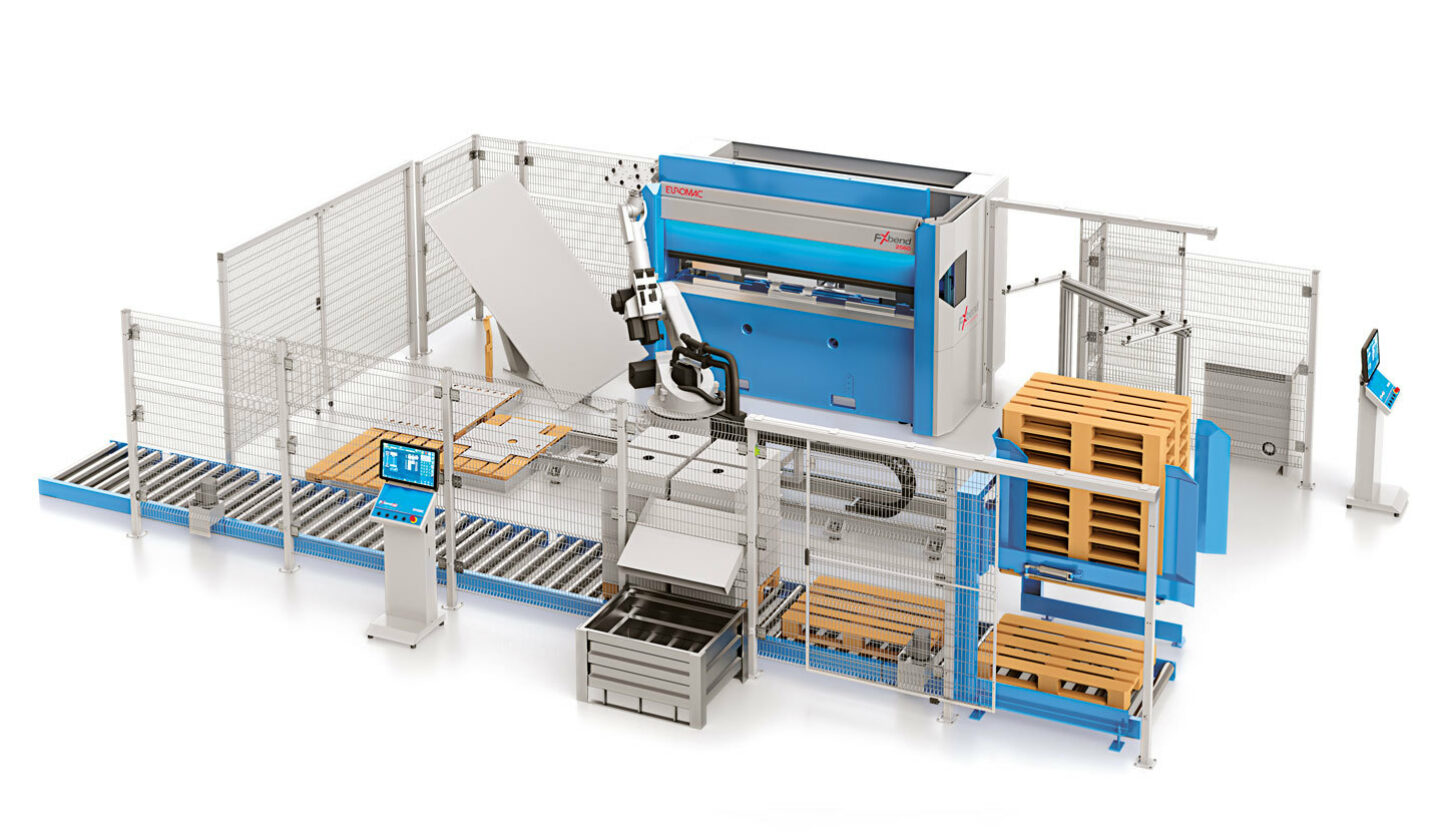 The FX Bend Cell 2560 Max is an automated electric press brake with high production capacities. Created to be adapted to two different configurations, this Euromac bending cell is a great choice to optimise costs and productivity.
It is a valid alternative to highly qualified workers.
It guarantees a very high production quality.
Short programming times.
The offline software is integrated directly into the machine.
Find out more by watching the video and contact Euromac for more information.