The new automated line equipped with a punching machine and press brake is Euromac's latest technological achievement. Automation is increasingly present in the production processes carried out by companies.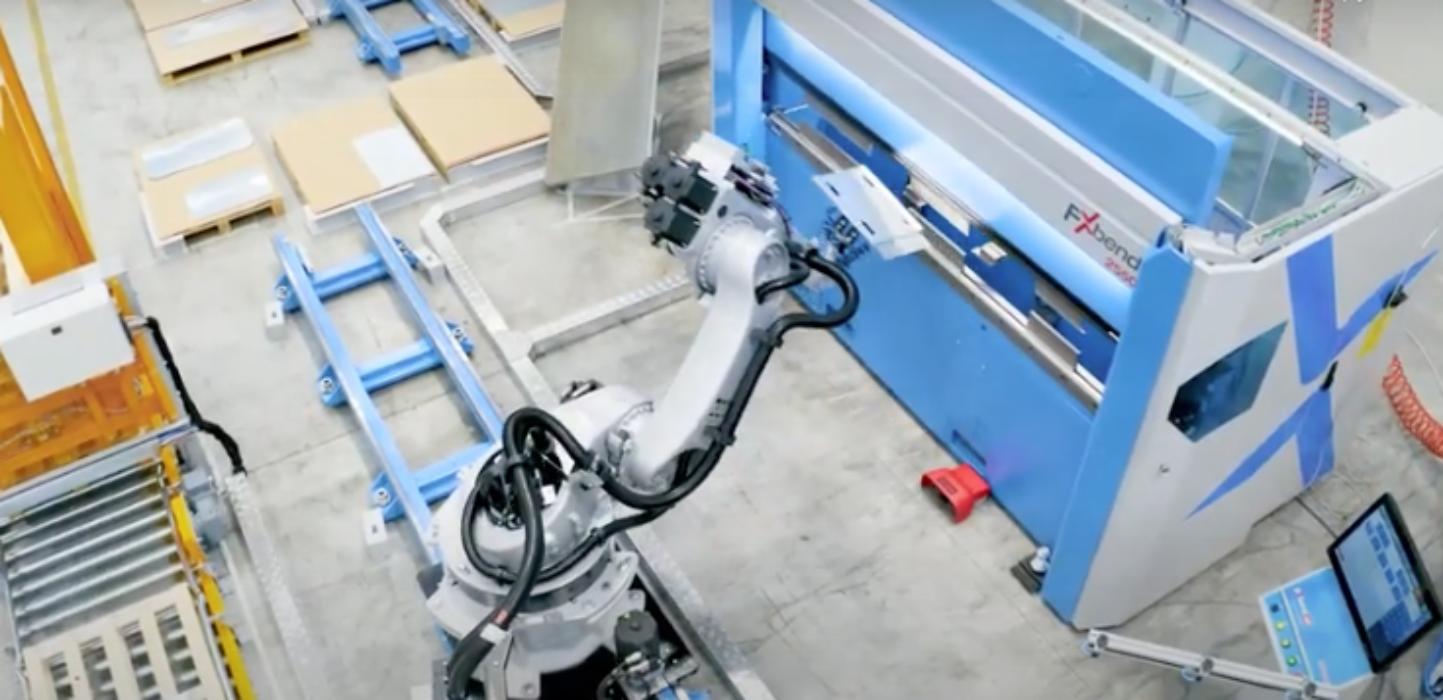 For several years now, Euromac has been working on the automation of production phases. It all started with a small bending press combined with a robot and today, Euromac provides the market with a fully automated line, capable of optimising production times, where punching, sorting and bending operations are performed with the aid of a loading – unloading machine with the option of being combined with an automatic warehouse and with two robots in action. This solution enables the customer to start from the pallet of sheet metal being loaded and end with the pallet of punched and bent pieces, without the need for the manual intervention of an operator.
Human intervention is required, but only in the initial phase, where the designer is involved in the drawing (2D or 3D) to program the punching and bending phases, assigning the production sequences and the tools to be used. The Euromac software platform, among other things, is also able to interact with other systems connected to the company network, such as the ERP, thus ensuring total control of the entire production process.
The automated line is fully configurable according to the company's specific production and logistical needs.
The technical specifications of the automated line include:
- An automated Sorting Cell loading sheet metal formats of up to 3000×1500 mm.
- An Euromac XT punching machine available in three versions (hybrid, electric or hydraulic) with 6 or 12 stations with the possibility to store up to 66 punches.
A working area measuring 3000 x 1500 mm without the need for any repositioning.
Punching speed:
- Up to 1080 strokes per minute per nibbling process, 1 mm pitch.
- Up to 460 strokes per minute per punching process, 1 mm pitch.
Finished and stacked parts without any micro-joints.
- Automated robot unloading capacity of workpieces up to 11 Europallets per manual bending process, directly onto the centring machine or 2 loading areas per bending process.
- Euromac FX Bend 2550 press brake
Bending length: 2550 mm.
Maximum bending power: 500 kN.
- It is possible to work directly on the workpiece or by making stock or kits according to the type of finish performed.