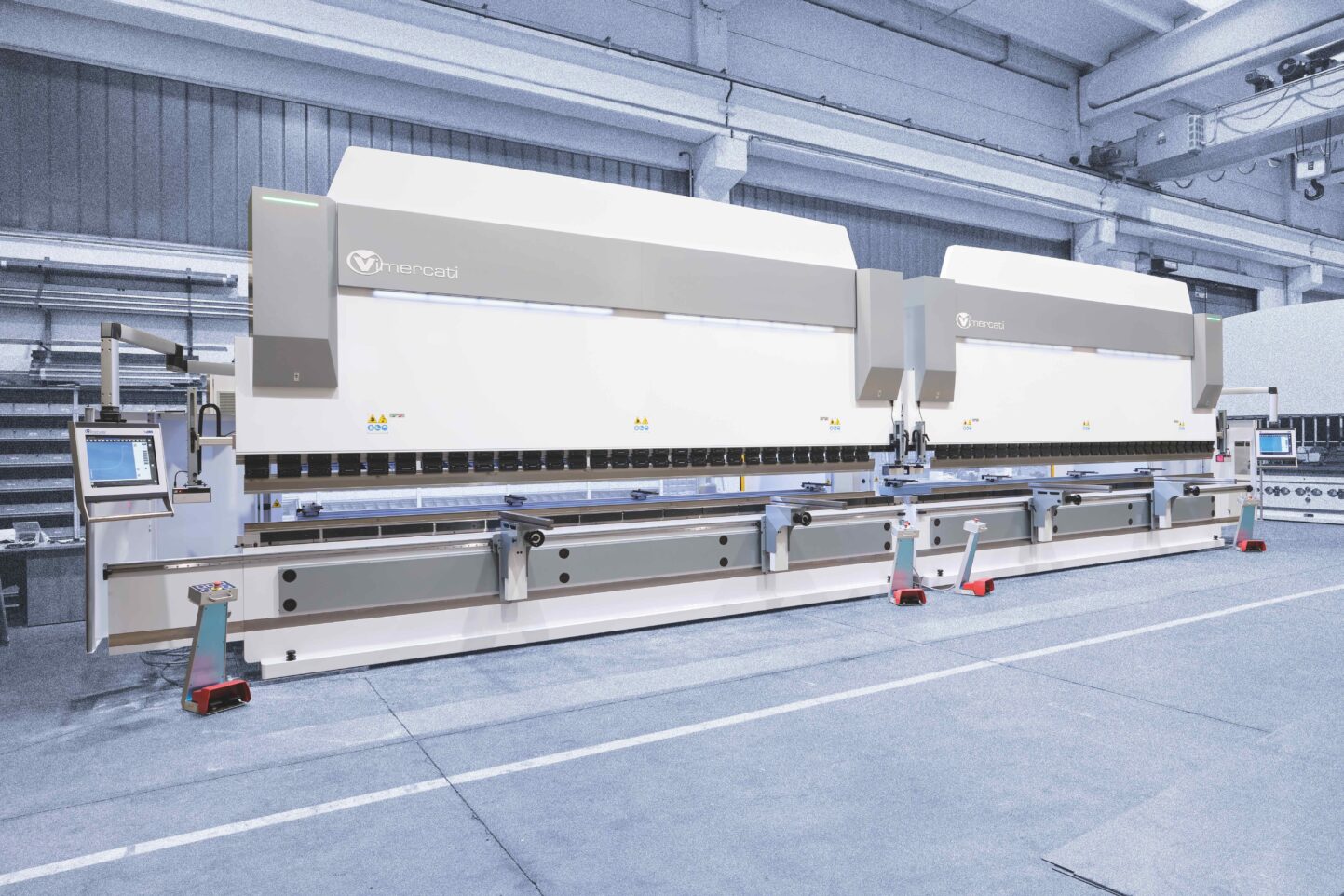 The construction of a new Vimercati tandem press brake was completed and installed at a plant in Piemonte, Italy, which is added to two other Vimercati tandems already delivered.
Key features include:
Twin 6260 mm x 250 ton press brakes.
750 mm recess (for very deep folds on the X axis).
HCL System hydraulic camber.
4 front supports with side parking.
The tandem system offers maximum versatility in tandem mode operating over 12 meters in length, as well as operating the two machines individually.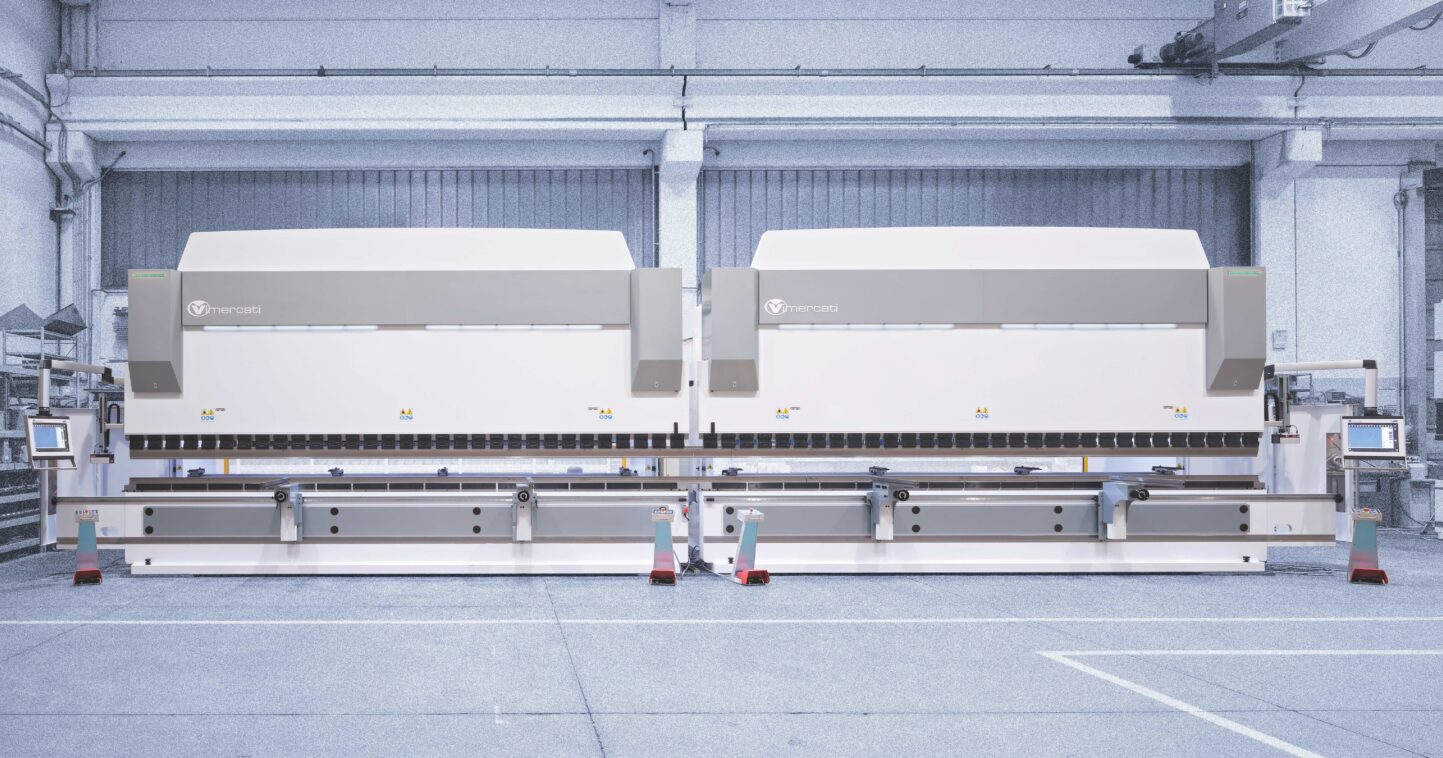 The system is equipped with the latest embedded safety system in accordance with CE standards. Inclusion of two LZS-XL long-range optical guarding systems allow the simultaneous high-speed use of the two machines individually. In tandem mode, the optical system protects the entire length of the press brake to enable high-speed operation with optimal efficiency and safety.
Visit https://www.vimercati.eu/tandem for more information.