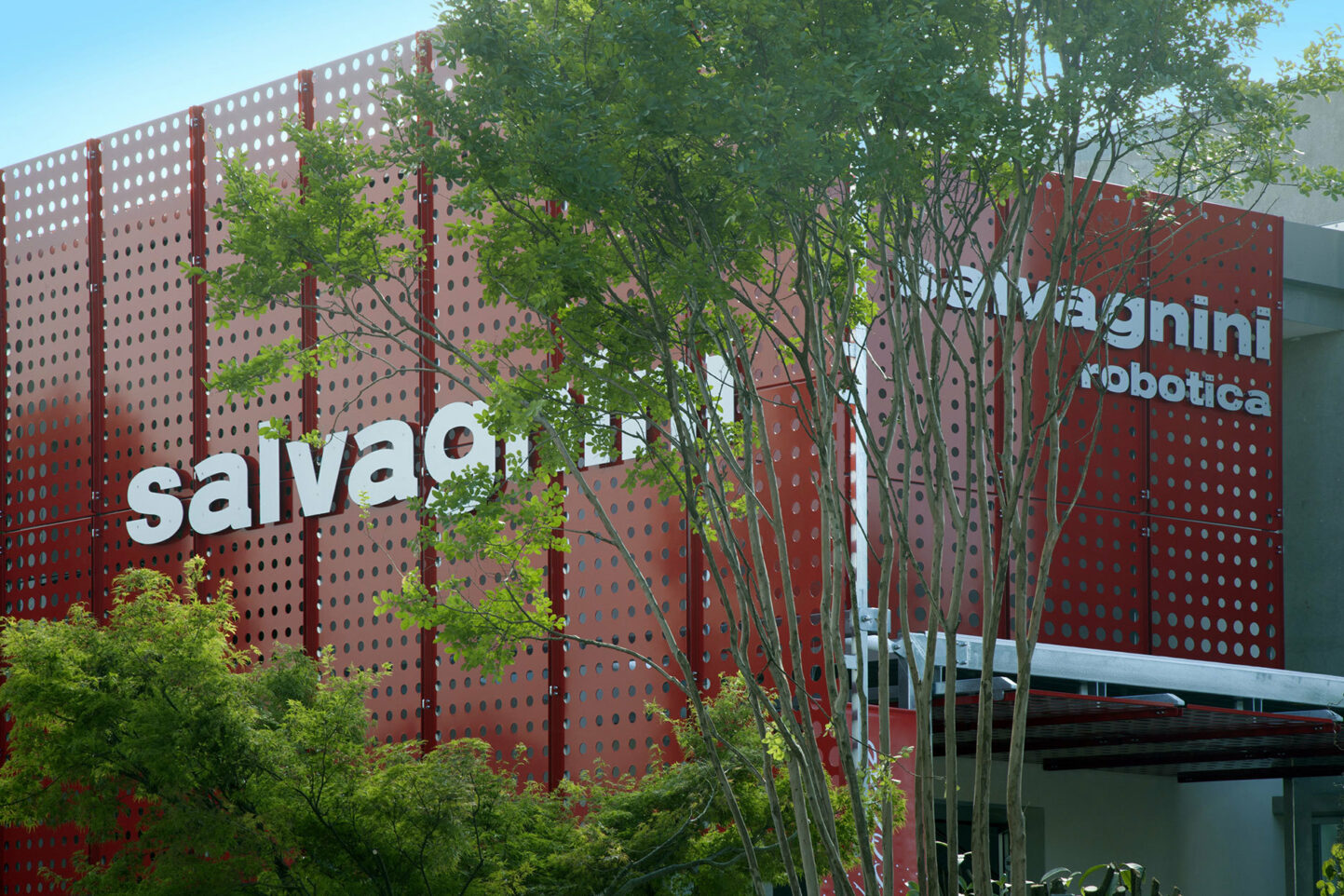 Salvagnini Robotica, Salvagnini's new robotic applications project, officially opened its doors on the 19th of June: a modern plant that is innovative in manifold respects, also organizationally and logistically speaking, aimed at making this new Brendola facility the centre of excellence for press brake bending.
The birth of Salvagnini Robotica is a new milestone in the group's evolution, expanding its product range by investing in press brakes 4.0, bending solutions, namely smart solutions aimed at optimizing process efficiency. As it happens, it is more and more common for the bending stage to constitute a "bottleneck" in the manufacturing process, a busy crossroads that needs to be crossed in order to make the production flow responsive and ensure it meets the time frames demanded by the market.

Ever-smaller production batches and increasingly extreme turnaround times mean production changes are continuous and frenetic, forcing companies to become flexible and efficient at every stage of the production process, especially downline from cutting, which has reached ever-higher levels of performance in recent years.
A longstanding advocate of innovation geared towards providing solutions to real manufacturing requirements in line with market demands, Salvagnini was quick to see this situation unfolding and thus embarked on a growth path that has culminated in the birth of Salvagnini Robotica, the plant dedicated to the design and manufacture of B3 press brakes and relevant robotic applications.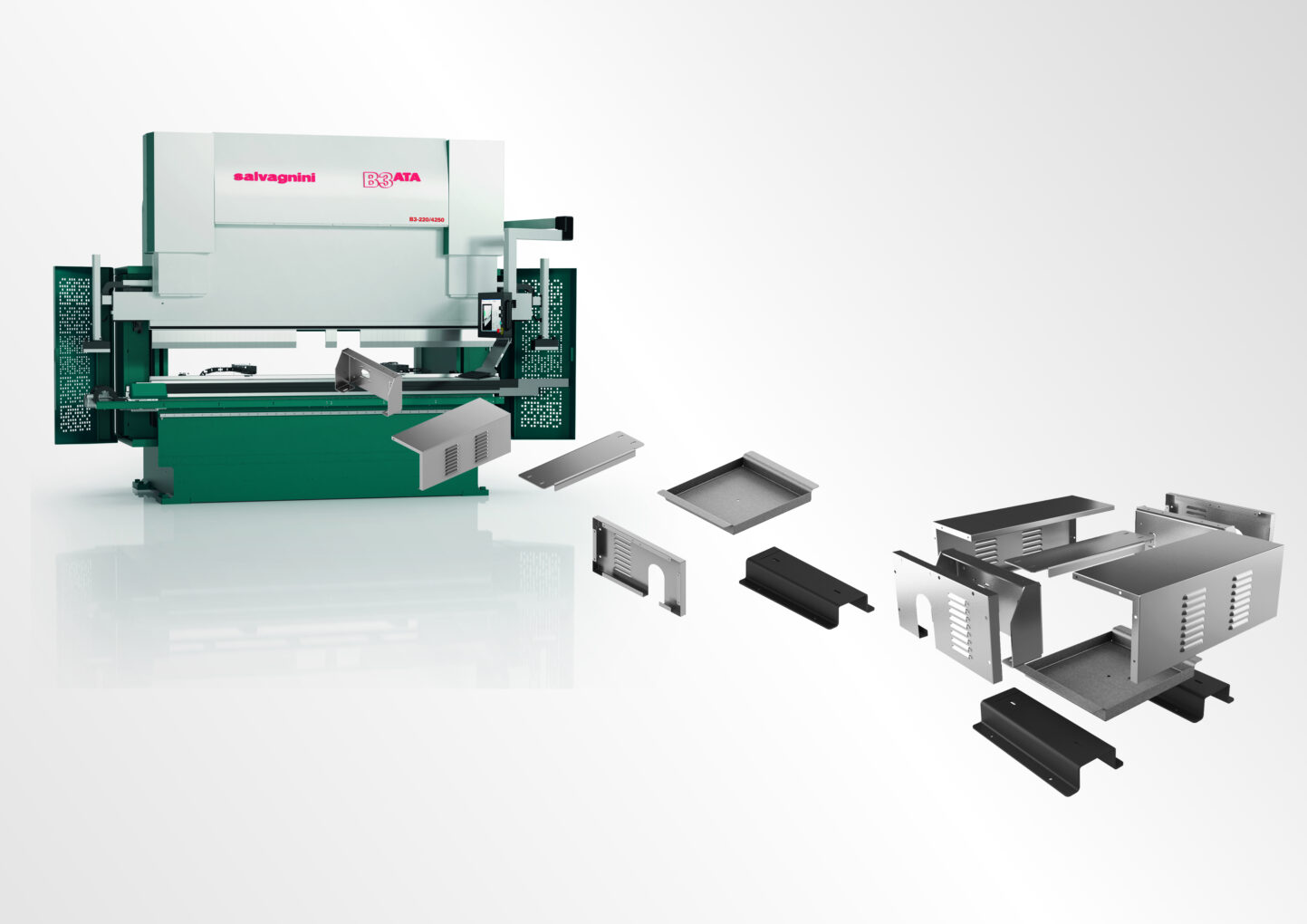 An innovative and Kinetic plant

Salvagnini has always been a standard-bearer of technology designed to produce tangible manufacturing advantages and meet the market's expectations, often succeeding in anticipating market trends. Salvagnini Robotica is the very epitome of this, namely a specialized facility designed and purpose built to provide a targeted response to the issues and demands of a precise market segment.
The Brendola plant follows a manufacturing approach that is closely related to and, in some ways, similar to the group's own approach, thus ensuring the same level of quality that has always been associated with the Salvagnini brand, even though - given the type of product handled here - it adopts specific guidelines.
"Press brakes constitute a strategic lever for the group's growth: these technologies are complementary to all our other offerings and are excellent candidates for robot integration in lights-out factories. Thus the Group has decided to invest in this direction and some months ago initiated the Salvagnini Robotica project. We did not let the widely accepted view that traditional bending is a mature market stop us because we are convinced that the Salvagnini press brake - our top-quality, highly innovative take on traditional bending updated for the 4.0 era - has wide application potential" states Tommaso Bonuzzi, Salvagnini Marketing Manager.
"Within the context of the Sarego manufacturing facility, this type of machine has been somewhat pushed to the side in recent years by the exponential growth of all the other Salvagnini products" explains Giulio Farina, who has been appointed to run Salvagnini Robotica. "So we decided to take this product to the next level by giving it a specific dedicated manufacturing plant, focused on this technology and on its related applications. Consequently, we purchased an existing building and then proceeded to give it a full innovative and targeted makeover."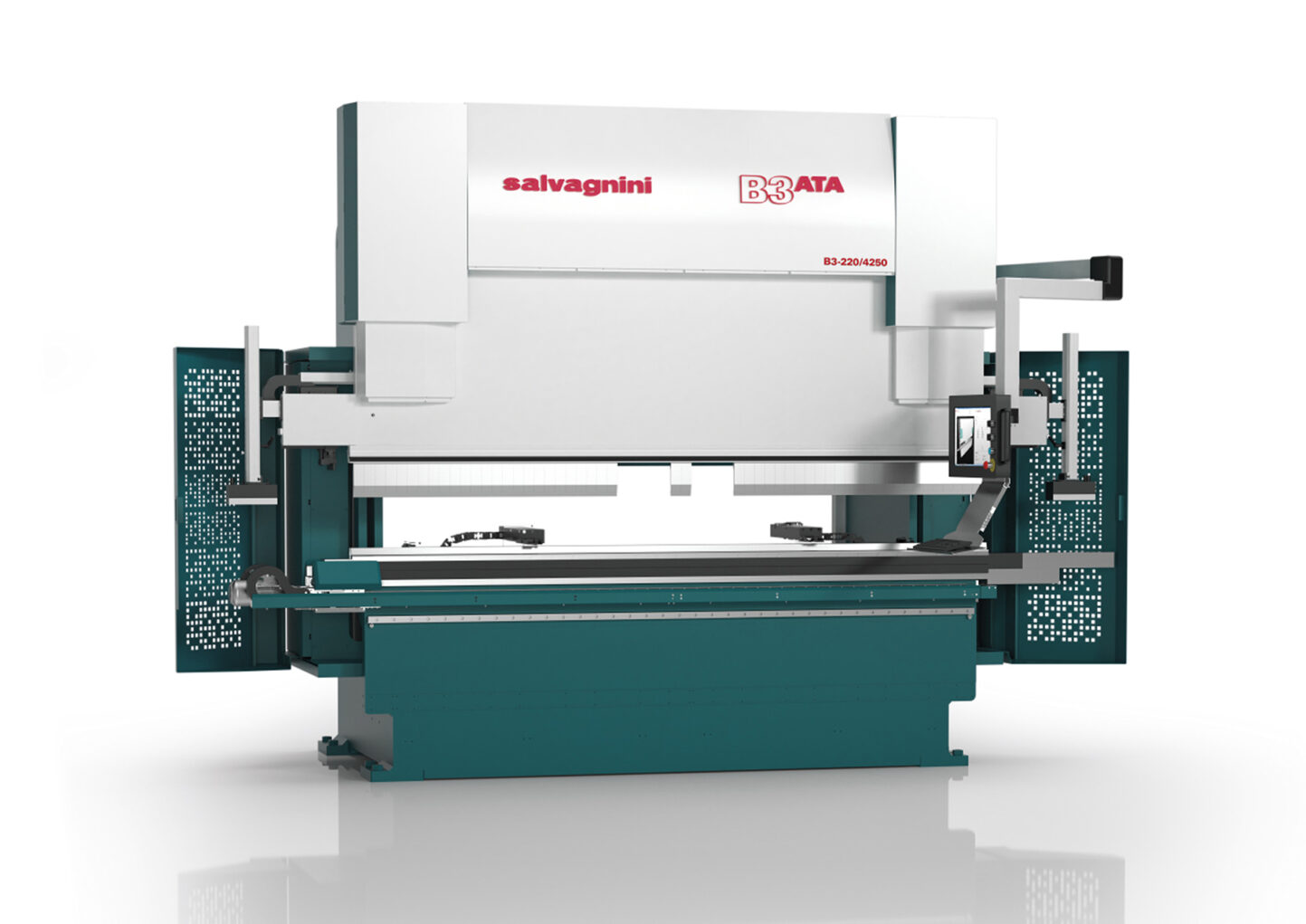 Everything is press brake oriented

The new plant has a factory floor space of 4,000 sq metres devoted entirely, for the duration of this startup stage, to the manufacture B3 manual press brakes, which currently come in 14 models, from 2 to 5 metres and from 60 to 400 tons. Once the preset target of around a hundred machines/year has been reached, the next step will be the production of robotic applications integrated with the press brakes - Roboformers - which are still being developed in Sarego for the time being.
The Salvagnini Robotica team is headed by Giulio Farina - an engineer who joined Salvagnini in 2016 precisely to oversee this project and who has a lengthy family history in the bending business - and comprises 25 members, each with considerable expertise, enabling them to address any press brake-related requirement.
"Within the Salvagnini ecosystem, Salvagnini Robotica is the press brake's habitat: here, it is taken from the drawing board to the finished product, conceived, developed and grown on site, which has clear advantages associated with vertical skills development, a direct approach and targeted focus" Farina goes on to explain. "The way the purchasing department operates is one example: in choosing a given type of industrial component, this department follows a line that sometimes deviates from the group's policies, resulting in shrewd, targeted choices that work best for the type of investment that a quality press brake like ours demands."
So, at the Brendola site, everything revolves around the "press brake" product, which has a different design and time frame approach to all the other Salvagnini products. Not surprisingly, then, the first tangible results of the new approach have been an increase in monthly production capacity, which has gone from 3 to 5 machines, and a significant reduction in so-called lead time. The first press brakes to be made entirely by Salvagnini Robotica were delivered last March, exactly one year on from the decision to embark on this new path.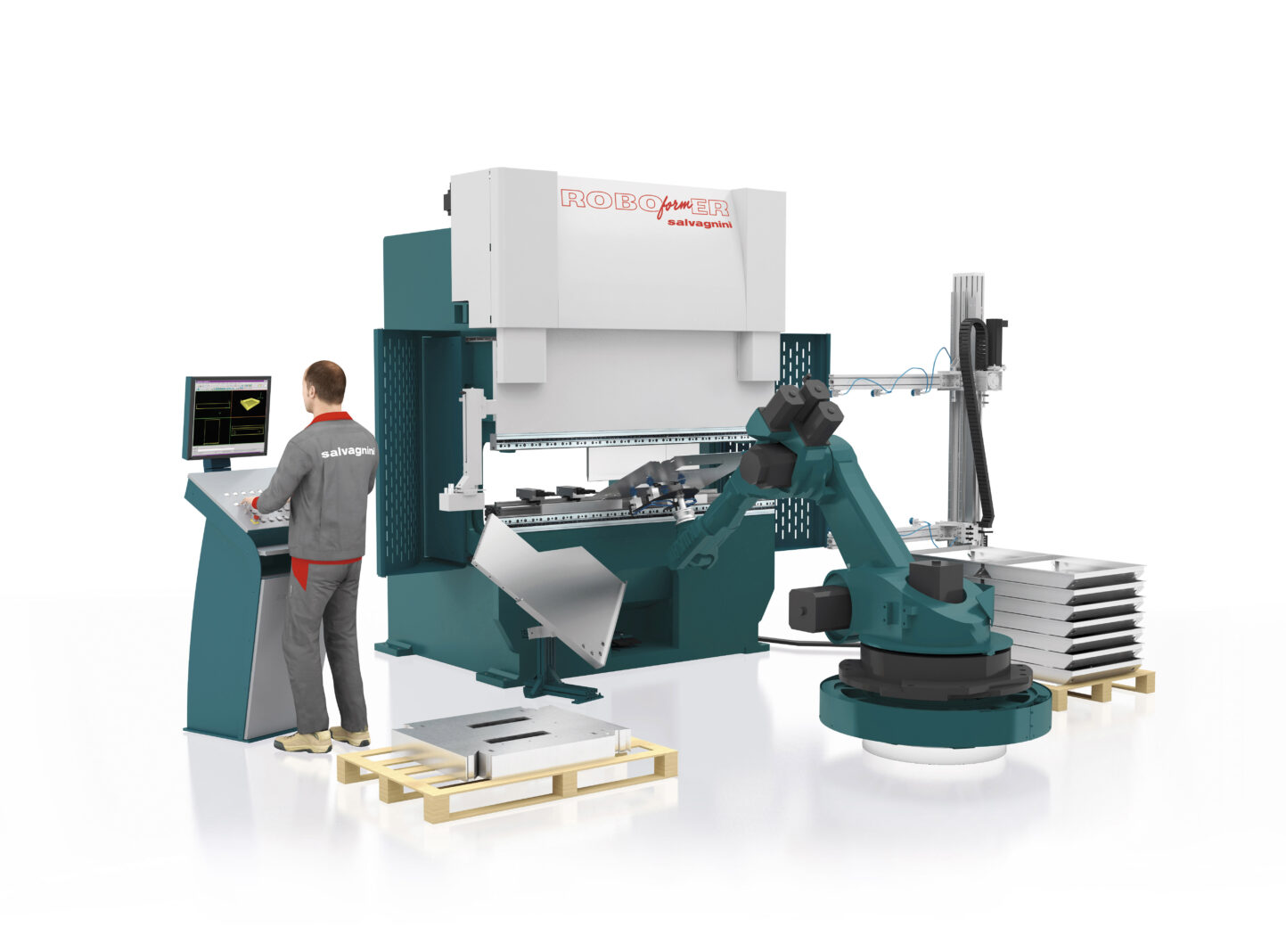 Why Salvagnini Robotica?
The name Salvagnini Robotica comes from its mission, which will see it specializing more and more in system applications that entail the use of anthropomorphic robots. According to the business plan, it will focus on the production of manual press brakes for the whole of 2017, after which it will also start producing the more sophisticated robot-tended Roboformers, while the final step will be to produce SAR robotic loading/unloading systems.
"The long-term aim is to specialize in robotics for all anthropomorphic applications. This is the vision behind this project and the name of the company fully reflects the philosophy" as Farina again explains. "We have planned slow but steady growth, which should have us producing 70 press brakes this financial year, and see this number climb to 100 next year, since once we have reached this target, the Brendola plant will also start producing Roboformers, which is essentially our true objective for the medium/short term."