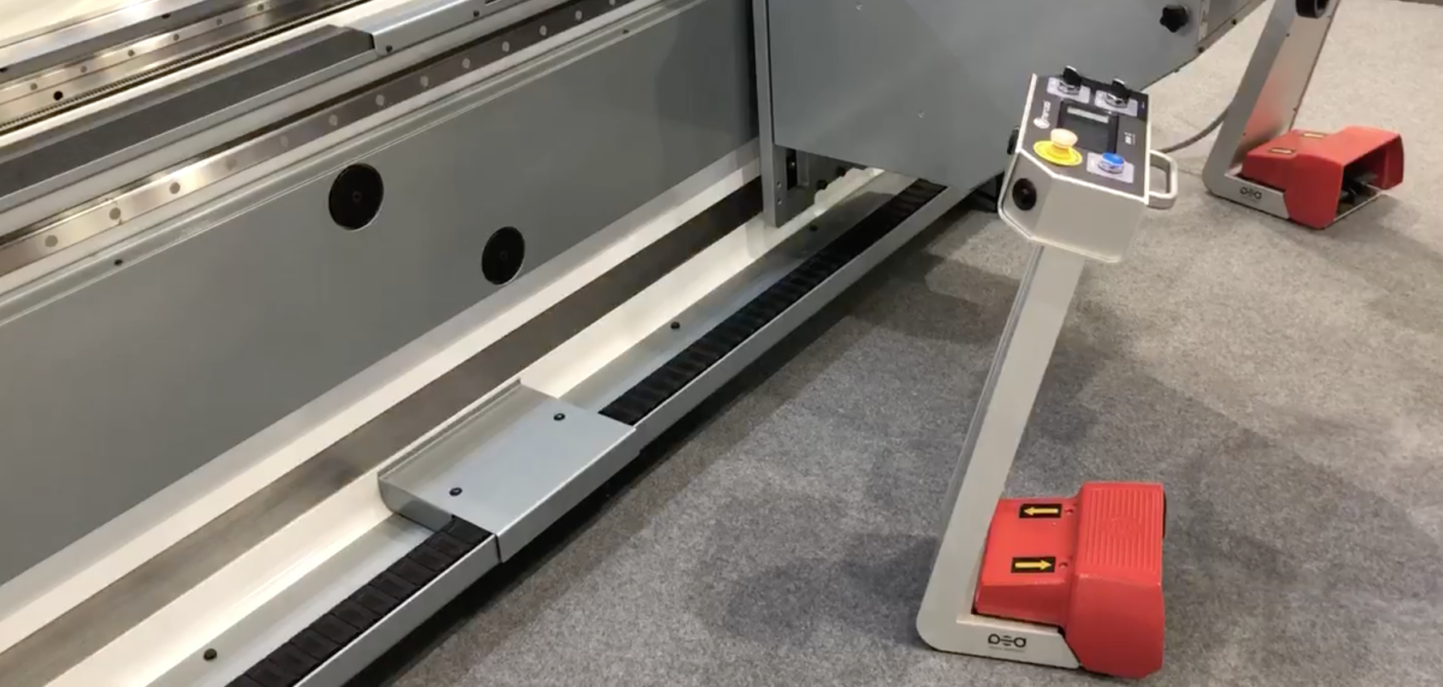 All the advantages you can get with this new wireless pedal option.
SIMPLE TO USE:
Simple and intuitive. A low-power E-paper display is incorporated into the foot control shows essential information for the user such as battery charge status, wireless connection status, active / sleep mode and more.
LONG BATTERY LIFE:
Long life lithium-ion battery, up to 1 MONTH. The battery recharges via the integrated solar panel which provides continuous charging using ambient light to extend battery life until plug-in charging is required. A full recharge is performed via a simple USB port without having to remove the battery from the pedal station. This allows operators to focus on bending parts without having to worry about frequent recharging.
IMPROVED ERGONOMICS:
The operator has more freedom of movement and pedal positioning with a consequent reduction in fatigue.
LESS RISK:
Elimination of tripping hazard and potential cable damage, more free floor space which makes it easier to move trolleys to the front of the machine.