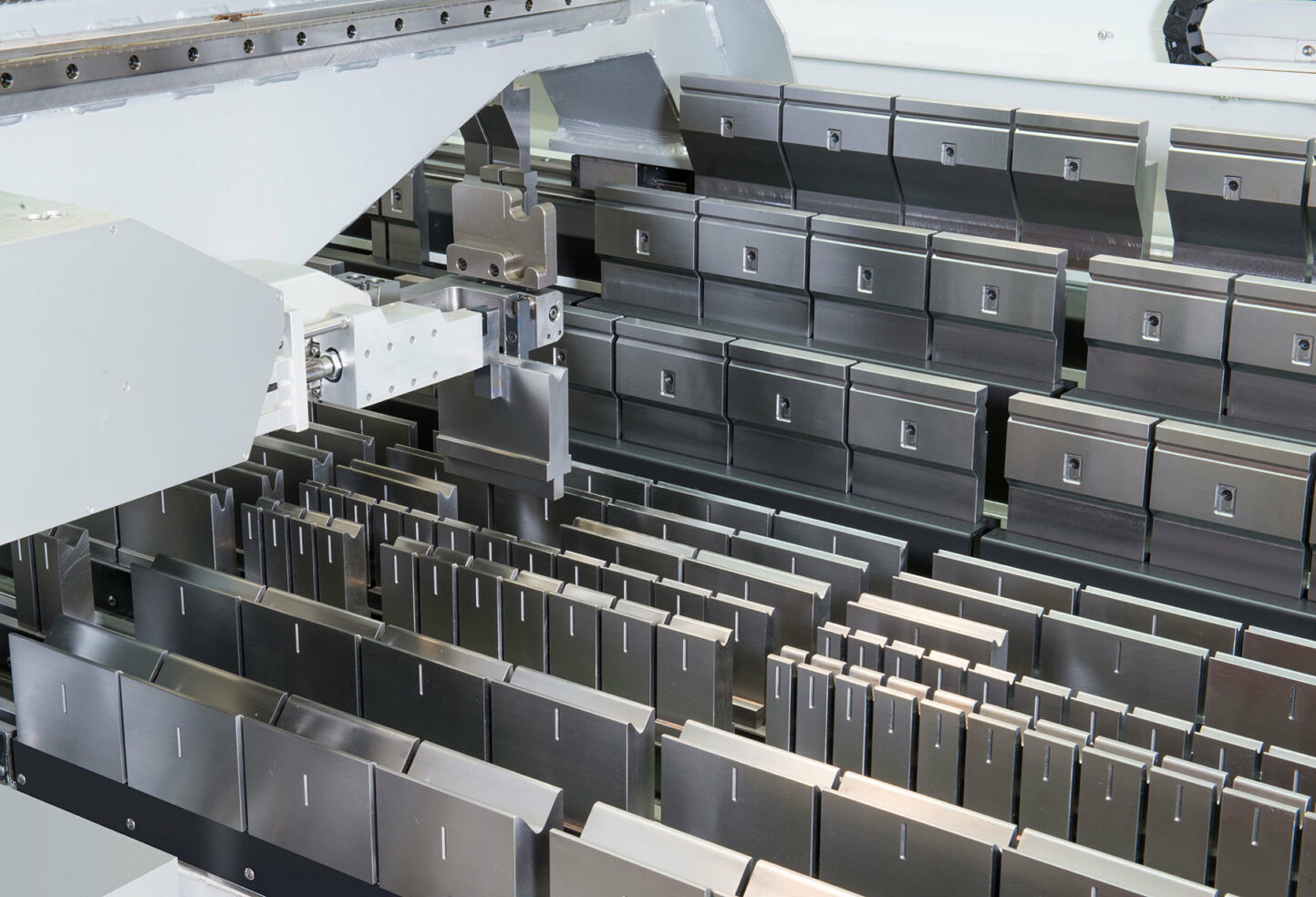 LVD Strippit will spotlight Industry 4.0-ready products that make the "Smart Factory" possible at FABTECH 2017. At booth A2631, the company will demonstrate highly efficient and flexible solutions for the new generation of sheet metalworking, including:
New 8kW Electra 3015 fiber laser cuts a wide range of ferrous and non-ferrous materials as fast as the thermal process allows. The ultra-high-speed laser has a wall plug efficiency of up to 40%. A linear drive motor achieves high cutting dynamics and rapid acceleration for high part output. An advanced cutting head features automated adjustment of focus position and focus diameter (zoom focus) to optimize cut quality in both thin and thick materials. LVD's TOUCH-L touch screen control and icon-driven user interface make Electra easy to use and operate, and all the more productive.
TL 2665-FL tube laser cutting machine efficiently processes round, rectangular, square or other standard tube profiles in a range of materials and at optimal speeds using a 2kW fiber laser. It handles tube lengths up to 26 feet. A cost-efficient design, the TL 2665-FL offers more value for the investment with standard 7-position magazine loader, automatic setup and run, bow detection and twist compensation features which minimize downtime and increase tube cutting output.
ToolCell automated tool changing press brake reduces tooling set up time to maximize bending productivity. ToolCell features an integrated storage of tooling. Tools are precisely and automatically placed, eliminating manual tooling adjustments. While the operator is preparing for the next job, the machine unloads the previous tool setup and loads the next. The patented Easy-Form® Laser adaptive bending system provides in-process angle monitoring, which guarantees the desired angle from the first bending operation.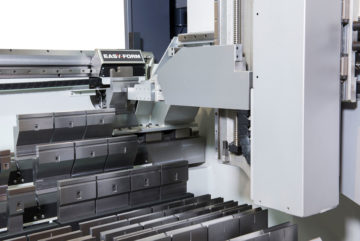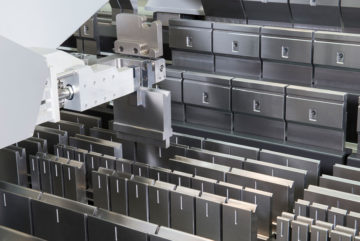 Dyna-Press electric-drive press brake delivers fast bending speeds of 59 inches per minute to bend more parts per hour at a lower cost per part. Its ergonomic design permits use in a standing or seated position. Add to this impressive production capabilities, easy to use control and compact size for a press brake that is fast, accurate and flexible. The Dyna-Press 40/15 Plus, a 40-ton model, offers a working length of 60 inches, features a precision four-axis back gauge and LVD's exclusive TOUCH-B touch screen CNC control.
Strippit PX-1530 punch press can punch, form, bend and tap to efficiently complete multiple processes, including complex, three-dimensional parts. With a capacity of up to 200 tools, the ability to use any tool at any angle anywhere on the sheet, and the ability to form flanges up to 75 mm high, this PX-Series machine offers complete versatility. Now enhanced with the new TOUCH-P graphical icon-driven touch control.
As the trend toward digitalization and smart manufacturing advances, LVD Strippit continues to drive the factory of the future with its integration philosophy and its CADMAN® software suite. CADMAN looks at the big picture and helps streamline the complete fabrication process – from production control, communication, planning and management to punching, bending and laser cutting – through integrated, database-driven software that gives real-time insights from the shop floor and instant control of production processes.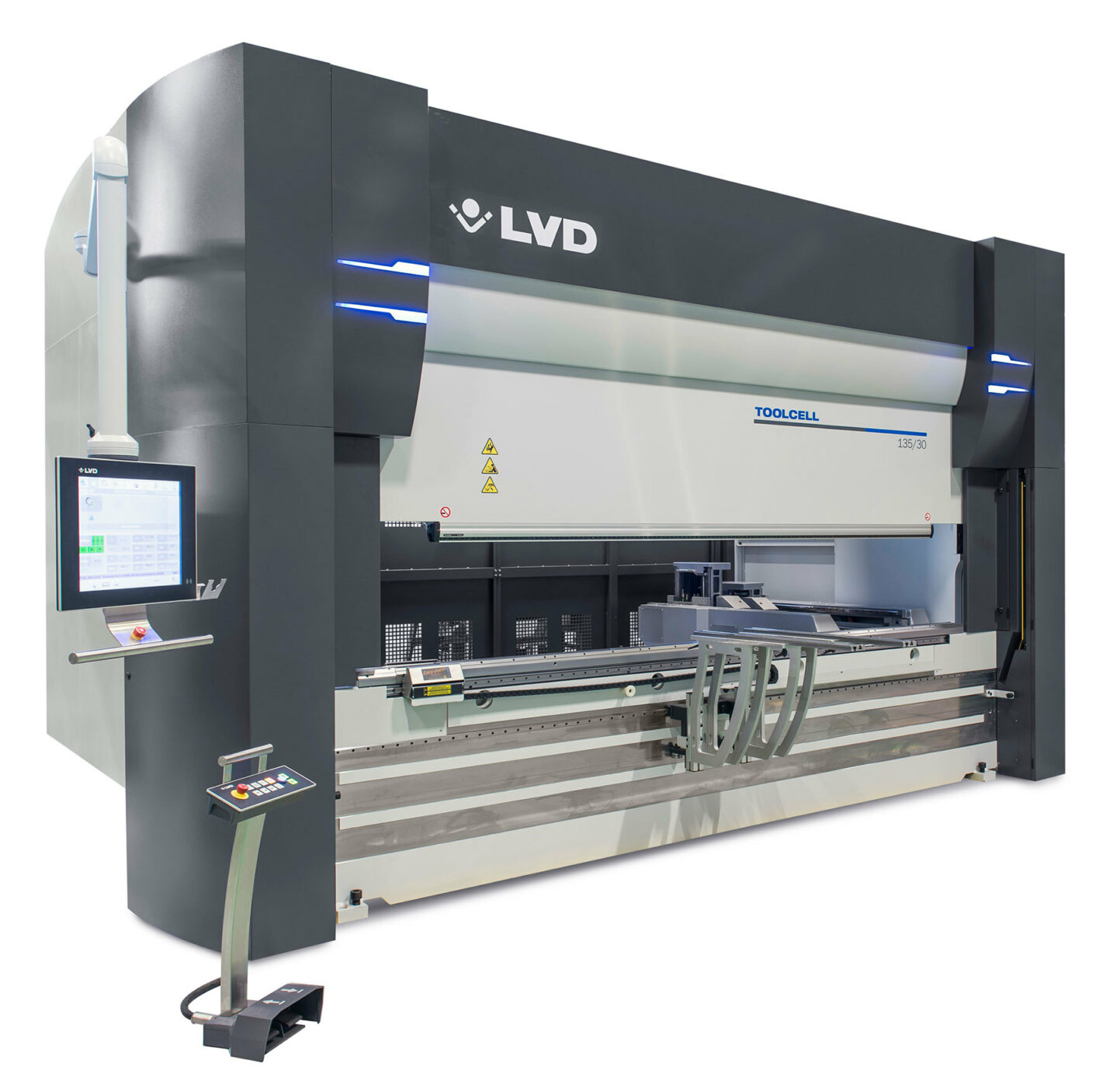 ---
About LVD
The LVD Group is a leading manufacturer of a comprehensive range of sheet metalworking machines and software solutions. The laser cutting systems, punching machines, press brakes, guillotine shears and automation systems are integrated with the fully in-house developed CADMAN®-software. The company has production facilities in Belgium, France, the US, Slovakia and China and sales and service offices in more than 45 countries worldwide.